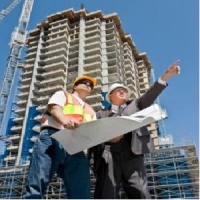 Real Estate Contractor in Pune
At Dream Homes in Pune (Maharashtra), we are a competent real estate contractor in undri, kharadi, pune that offers unbeatable services to clients. As reliable Real Estate Contractors, we offer excellent services to clients that include undertaking painting contracts, plumbing contracts, etc. We have a team of skilled Masons, Painters, Plumbers, Electricians, Carpenters, etc. with whose help we offer unmatched services to clients. Our experienced team is proficient in providing first rate renovation work at reasonable rates.



We are well acknowledged by clients for the high quality work rendered at the most reasonable rates. We ensure that all contracts regardless of whether they involve renovating the house, re-hauling the plumbing system, putting in a new electric system, etc. are finished on time & within the budget.